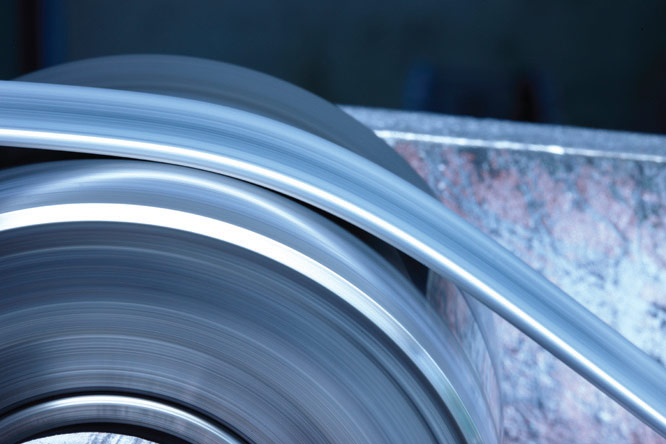 The flanging process allows you to have a round edges, removing the excess burr and maintaining the width and thickness tolerances unaltered. We can obtain strips, oscillated strips and flanging strips.

THICKNESSES
from 1.20 to 6.00 mm

WIDTHS
from 10 to 60 mm

PRODUCTS
Internal diameter: 400 to 500 mm
Max External Diameter: 1,200 mm
Maximum Weight: 2,000 kg
Packing to be specified at the time of the order.

NOTES
Products can be wound as oscillated strips with widths between 200and 400 mm: an important detail that allows your machines to obtain an higher performance due to a reduction of setup times.