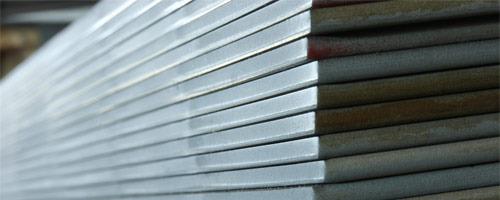 The wide range of Galbiati's products also includes plates, i.e., smoothed sheets from narrow strips of a maximum length of 600 mm, usually used for manual shearing and bending. Straps can also be supplied with flanged edges.

THICKNESSES from 0.40 to 10 mm

WIDTHS from 15 to 600 mm

MAXIMUM LENGTH 6,000 mm

PRODUCTS
Packing to be specified at the time of the order.

NOTES
Tolerances on dimensions and shapes are calculated through the complete study and real-time updating of current standards.