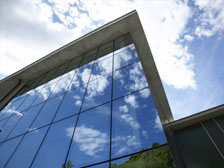 Galbiati srl was born in 1979 on the initiative of Galbiati brothers and in over 20 years of steady growth and development thanks to the professionality of the founders, has become a reference point on the market of the cut of coils and steel strips with a low carbon content. The originary specialisation has been widened including rolling, flattening and beading of cold - rolled, hot - rolled, pickled and zinc - coated steel.

Now the priority purposes of Galbiati are Efficiency and high Quality standard of product and service: in a word the Customer' s Satisfaction. The certification of the Quality System up to the standard UNI EN ISO 9001, is intended as a starting point rather than an arrival one in the search for excellence.

The investments in technical innovation, the complete computerising of the management of orders, stock and production, allow Galbiati to keep a high standard of efficiency and productive flexibility. This provides Galbiati with a very good ability to meet Customer' s needs both in terms of Quality service and in terms of time of delivery (if required less than one week).