Galbiati: A bit of our History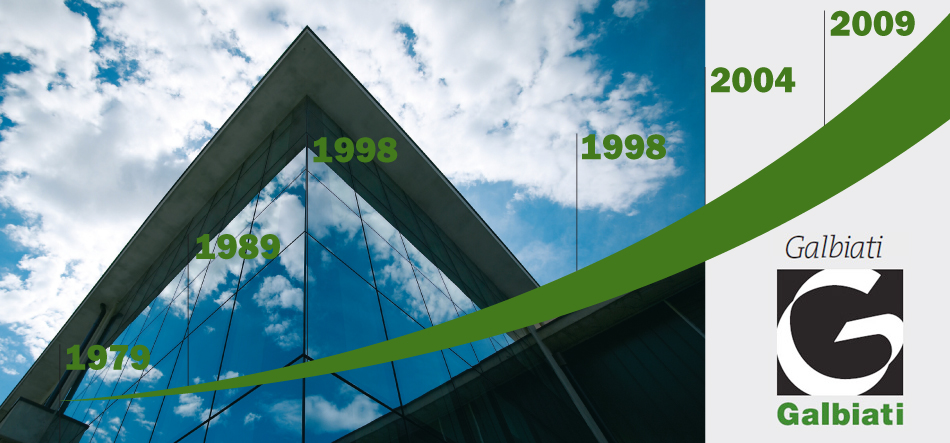 Dates that have a deep meaning for us. The comments are brief, concise. Yes, because the history of a Company is as important as the foundations of a building, but when these are solid and well constructed it is more important to concentrate on what they are made to support. So we like to think of Today and even more of Tomorrow, while remembering our Yesterday with healthy entrepreneurial pride.
1979
The Galbiati brothers set up Galbiati Srl which in the space of a few years made its name on the market, thanks to growth arising from precise and efficacious commercial policies.
1989
Avant-garde at Galbiati. The 1.500 x 6 mm Production Line was installed. An important investment that turned out to be absolutely spot-on for achieving the ambitious objectives set by Management.
1998
The Galbiati stable was now full, with total insertion of the new Galbiati generation into the Company.  In this way the Company could guarantee, also for the future, a continuity of the Values that lie behind its success, to the benefit of Customers, Suppliers and Collaborators.
1998
Another challenge won. Galbiati Quality was justly acknowledged by Quality System Certification UNI EN ISO 9002, converted in 2001 to UNI EN ISO 9001.
2004
Galbiati continued its expansion with an area of 8.000 square metres indoors on overall premises of more than 15.000 square metres.
2009
Thirty years from foundation, the Dream has come true.