The Customer' s Satisfaction derives above all from the Quality of the supplied product and it is on theirs objective that Galbiati concentrates the majoring of his resources. The needs of the Customer are always attentively analysed in order to choose the right material for the application. An accurate selection and evaluation of suppliers together with a steady monitoring of suppliers guarantee a high Quality level of products. A rigorous programme of testing and inspection along the productive process guarantees that the finished product completely corresponds to the specification. The steady training of the staff ensures quality standards guaranteed in time. The mechanic characteristics of the material supplied are tested in Galbiati laboratory and, on request, the Customer can have the Inspection Certificate which guarantees the conformity with international standards.


Guarantees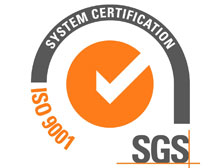 This is the first thing we communicate to everybody working at Galbiati. We refer to the Responsibilities of the position each person occupies in the Company. From this awareness our Customers draw a Total Quality which goes well beyond the product. Because here we all take part in maintaining the very high standards imposed. And we like to raise and raise. That is what we call Guarantees.
This is the Point
At any moment, even after several years, you can ask us anything at all with regard to your supply. The production cycle is fully documented and catalogued. It's our Traceability System that we make available to our Customers. This is why we have reduced returns to the minimum, almost zeroing non-conformities. And we intend to improve even more, and more and more.
Quality as Philosophy
It should be clear by now that at Galbiati Quality is something concrete. You feel it in the air. Methods and procedures, production systems, formation and training. These are the keystones in which Galbiati invests time and money: People, their growth, their way of working.