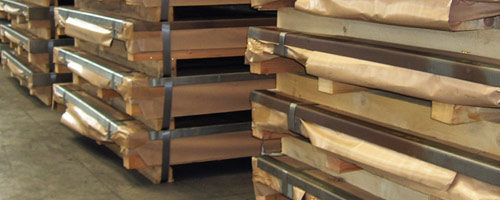 Thanks to our programmable flattening lines, you can obtain sheet metal in any size and not just commercial formats. This means total freedom in making requests and maximum flexibility in our response.

COMMERCIAL FORMATS
1,000 x 2,000 mm - 1,250 x 2,500 mm
1,500 x 3,000 mm - 2,000 x 4,000 mm

THICKNESSES from 0.50 to 10 mm
WIDTHS from 600 to 2,000 mm
MAXIMUM LENGTH 6,000 mm

PRODUCTS
Packing to be specified at the time of the order.

NOTES
Tolerances on dimensions and shapes are calculated through the complete study and real-time updating of current standards.