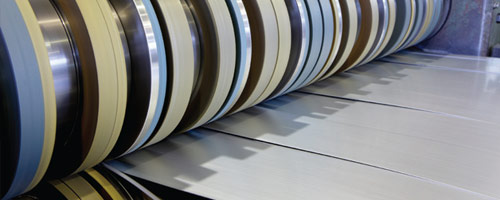 The broad range of cutting lines allows you to obtain various types and countless material formats, fully conforming to your requirements.
Conformity guaranteed by constant controls made by our Quality Team and reliable instruments that are constantly updated.

THICKNESSES
from 0.20 to 15 mm
WIDTHS
from 5 to 2,000 mm

PRODUCTS
Internal diameter: 500 to 600 mm
Max External Diameter: 2,100 mm
Packing to be specified at the time of the order.

NOTES
Graphic thickness control for the entire length of the product (upon request, only for hot rolled materials submitted to pickling process).